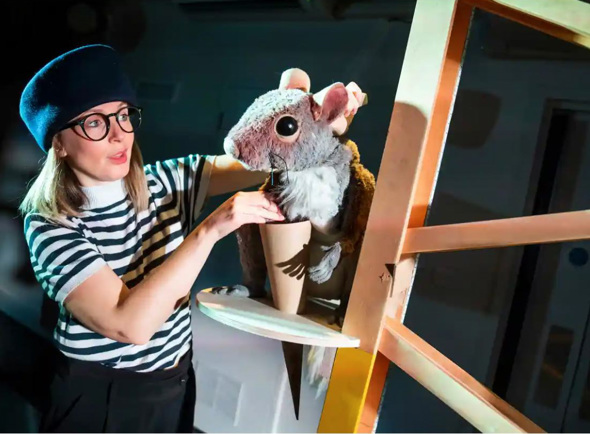 "An unusually cool, even chic children's production, but it's also supremely welcoming and warm-hearted - ★★★★★"
Squirrel
This beautifully engaging show for the youngest theatregoers delighted audiences and critics alike when it first premiered in 2019. The Guardian's Chris Wiegand described it as "supremely welcoming and warm-hearted" and "an irresistible treat for under-fives" in his five star review.
This is a story of new growth and new beginnings with a sprinkling of magic and puppetry mayhem thrown in.  Recommended for children aged 6 months to 4 years who are actively encouraged to take part in the show.
Squirrel loves a good acorn. But not all acorns are good and Squirrel is fussy like that. Under the light of the winter sun, between the houses and the offices, and the rivers and the factories, Squirrel has buried their favourite acorn collection. It's easy to remember where; it's under the third tree from the left, or was it the right? Oh hang on a minute…
Squirrel has been created by Kate Cross (Founder/Director of The Egg at the Theatre Royal Bath), Tim Bell (Senior Producer for Complicité) and Caroline Garland, Kilter Theatre. It is designed by Anisha Fields (one of The Guardian's '12 Theatre Stars for 2020'), Sound Design by Dinah Mullen, Lighting by David Treanor (Chief LX on Harry Potter and The Cursed Child) and Puppetry by Marc Parrett.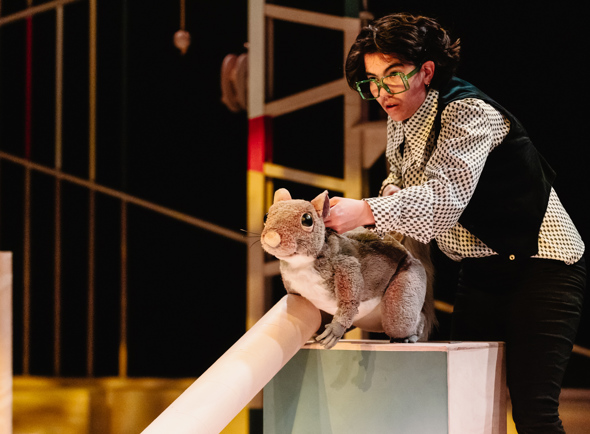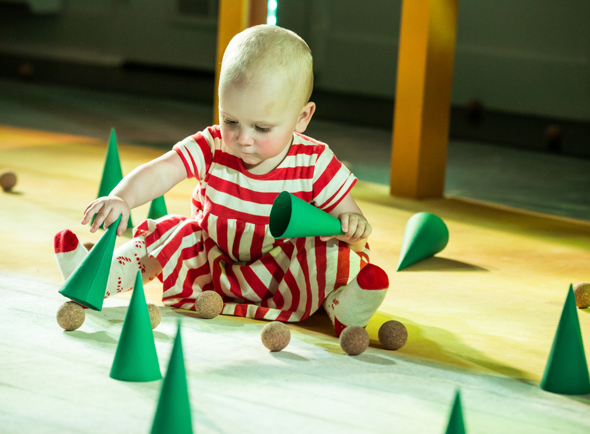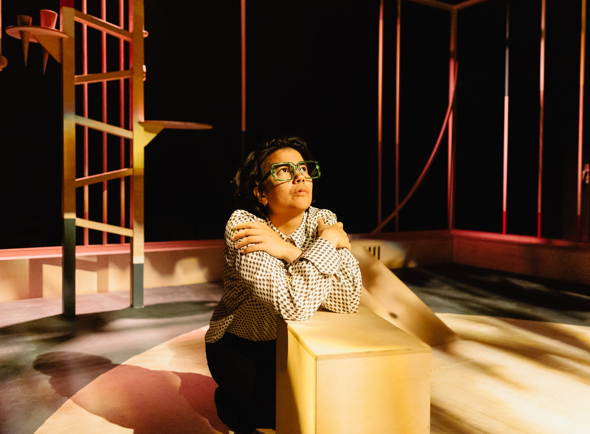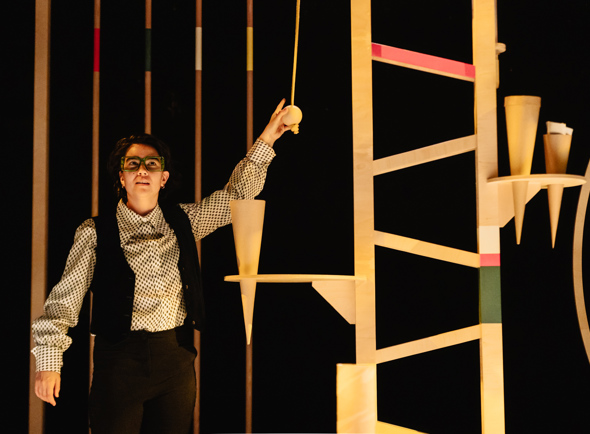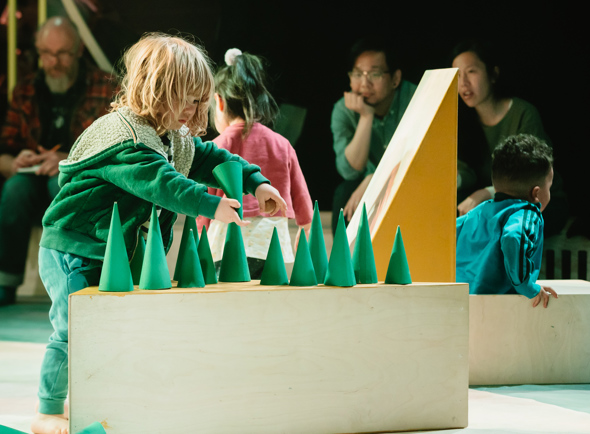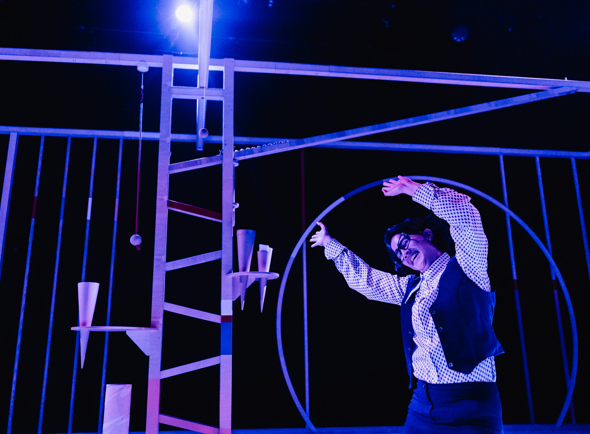 "This small wonder is full of surprises .. remarkable - ★★★★★"
Technical Specification:
Age: 6 months - 4 years
Capacity: 60 (maximum 30 children)
Running Time: 35 minutes
Performances: 15 per week (3 per day)
Playing Space: 10.8m x 8.1m x 3.5m (minimum height) plus three hanging points on the grid for set items.
Get-in: 12 hours
Touring Company: 1 actor, 1 Stage Manager & 1 Squirrel!
Please note: Squirrel is only available for week-long runs or longer. 
Enquire about booking Squirrel into your venue