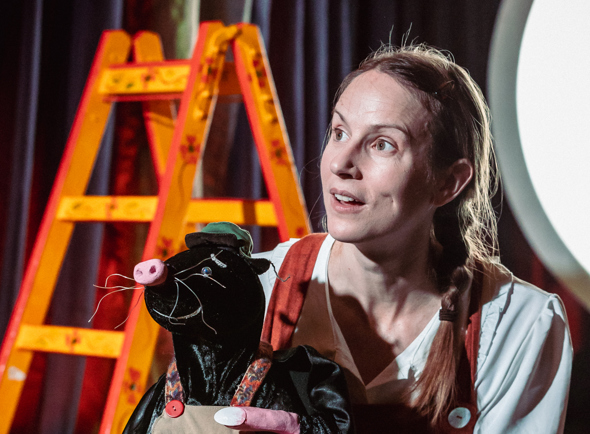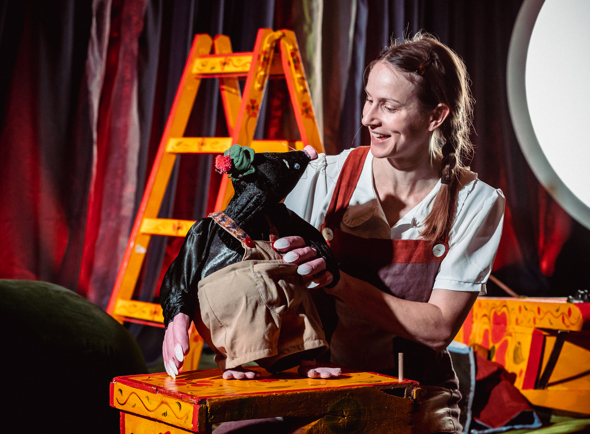 "It's not often as a dad I feel moved by "children's" performances... I literally came away thanking God for creative people"
Midnight Mole
Above the old cherry orchard, a silver moon rises in the silent night sky as the Midnight Mole emerges from deep in the undergrowth.
The cherry orchard is Madame Ranevsky's favourite place and tonight she's come to say goodbye to her friends before leaving for her new house.
The pair laugh and dance under the branches, exchanging presents as the sun rises, both ready for the adventure ahead.
An enchanting new adventure from the creative team behind Snow Mouse full of playful puppetry and music.
Technical Specification:
Age: 6 months - 4 years
Capacity: 50
Running Time: 35/40 minutes
Performances: 15 per week (3 per day)
Playing Space: 12m x 7.5m
Get-in: 8 hours, plus a pre-rig
Touring Company: 1 actor, 1 Stage Manager & 1 Mole!
Please note: Midnight Mole is only available for week-long runs or longer.