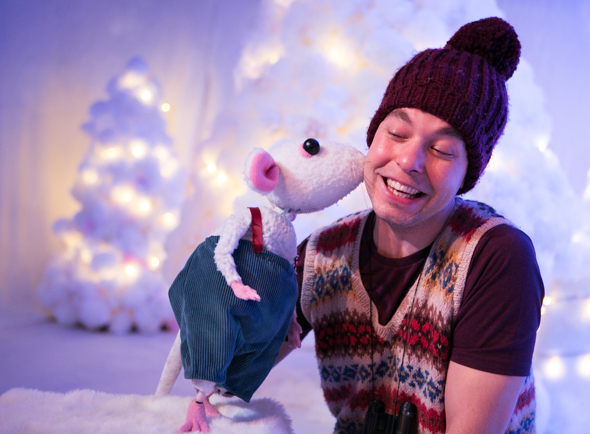 "★★★★ There's nothing not to love about this fluffy fantasia."
Snow Mouse
10th Anniversary Tour Christmas 2024
Winter has arrived and the woods are covered in white. A child hurries to put on their winter clothes so they can run outside and play in a sparkly new world.
Just when they start to feel a bit lonely they find a sleeping mouse buried under the soft white flakes. Sliding, tumbling and laughing, they explore the winter wonderland together and keep each other safe and warm from the winter freeze.
Come and join the two new friends on their adventures in a magical forest full of play, puppetry and music.
"it's lovely and big-hearted, a simple celebration of friendship and frost" - Time Out
"The simple storytelling and beautiful set of Snow Mouse captivates everyone in the room. It's a timely reminder that snow makes children of us all" - B24/7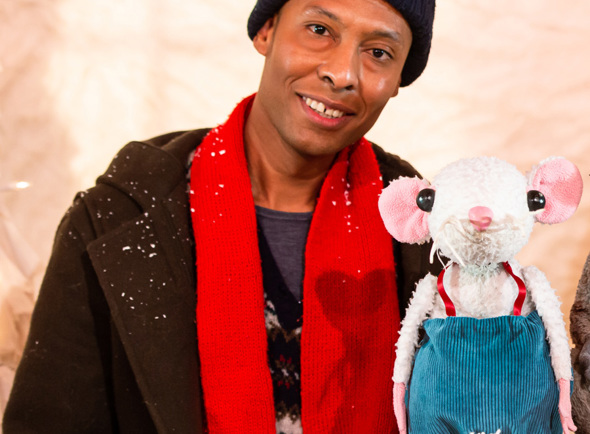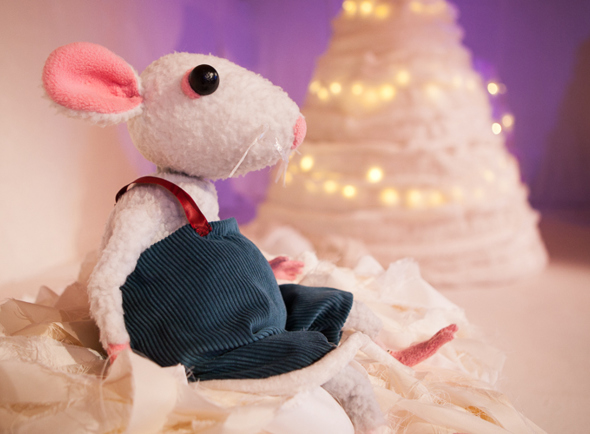 Technical Specification
Age: 6months - 4years
Running Time: 35-40 minutes
Performances: 15 per week 93 per day)
Stage (Playing Space): 12m x 7.5m to include audience seating
Get-in: 8 hours plus a pre-rig
Get-Out: 4 hours
Touring company: 1 actor, 1 stage manager & 1 puppet!
Capacity: 60 per performance
Please note: Snow Mouse is only available for week-long runs or longer.