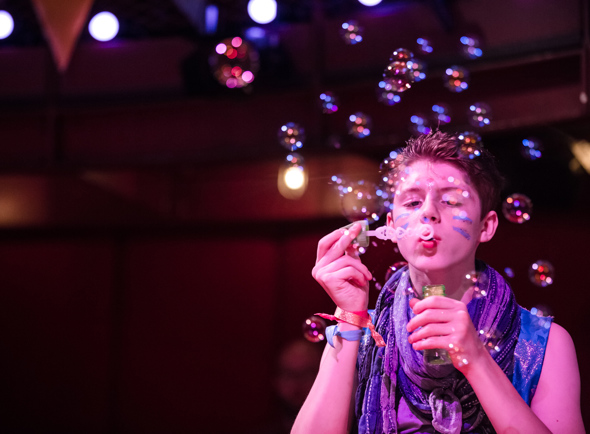 "I do think that the whole experience with Theatre School has been wonderful for my young person"
Theatre Royal Bath Theatre School is a place where young people are empowered to express themselves, develop meaningful connections and have fun exploring theatre. We are an inclusive youth theatre where all are welcome. So, whether you are an absolute beginner, a seasoned pro, or just a teensy bit curious – we'd love to meet you!
Sessions run weekly and are for young people aged 5-18 who wish to explore acting or backstage disciplines. In addition to our weekly sessions, our public Theatre School productions are supported by professional production and creative teams, including: costume and set designers, sound designers, composers, stage management, and lighting designers. Wherever possible, these industry professionals are assisted by our own Backstage students; taking on show roles to put into practice their learning from their own dedicated weekly curriculum.
If you would benefit from a visual story ahead of your visit, or would like an informal chat about how the Theatre School could support your creative journey, please email [email protected] 
We believe that finances should not impact a young person's ability to access the arts. Therefore, we offer bursaries for those who require financial support.